How to Prepare Your Goods Before Sending Them to Storage Warehouse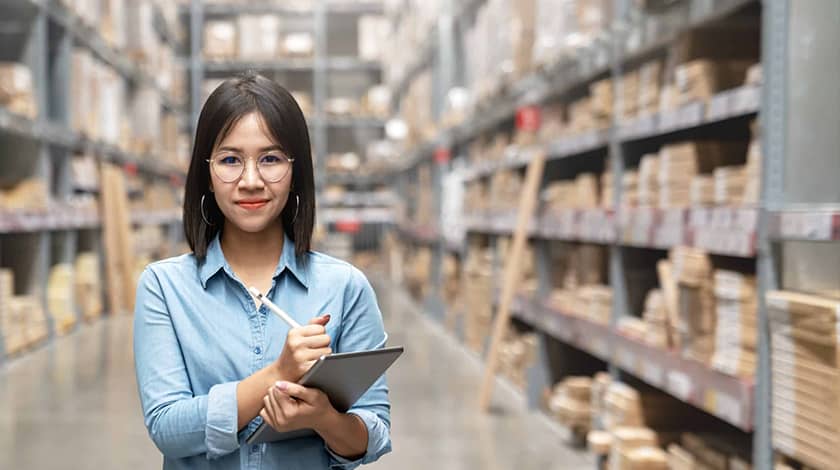 Apr 2021
Whether you're looking for temporary storage until you find your perfect home in a new city or a long-term storage solution for your office/ factory goods, you will be able to find several storage spaces that are cost-effective and convenient. However, before sending your belongings to a storage unit, be aware of the proper ways to prepare and pack them for storage.
Research on Storage Restrictions:Firstly, do some background research on what can and cannot be stored in a storage unit. The warehouse facility provider must provide you with a list of the restricted items like gasoline, chemicals, paint, fireworks, explosives, narcotics, propane tanks, flammable, perishable food, medicine, plants, etc., but in case they didn't provide it, then make sure you ask for all the rules and regulation.
Decide What Items to Put in Storage:The more you store, to more it will cost you, to save money, sort out unwanted goods and decide what are the things you are going to store in the warehouse. If it's not sentimental, valuable, or useful, try donating or selling those goods.
Prepare an Inventory:It's very common that you may forget what you put into storage, so before packing belongings, make sure you prepare a checklist of all the items you are planning to store, it will help you keep track of your goods. You can also handover a copy of the inventory to the in-charge person in the storage unit, so when you collect your things back from the storage you can make sure none of you item is missing.
Deep Clean Your Belongings:Your items will be dusty when you bring them back from storage unit and it might stink up your home with its mildewy scent. To avoid this clean all the items before sending them for storage like wiping down all surfaces with a cleaning spray, vacuuming sofa and cushions, cleaning appliances with disinfectant wipes, etc. Because if they are clean before storage, they won't stink badly.
Categorize and Pack:Divide your goods into different categories they belong to, like fragile, kitchen items, electronics, etc., and start packing them as per their packaging requirements. You must have to do multi-layer protective packing, electronics in their respective boxes, etc.
Label All Boxes:Instead of wondering what is in which box, use transparent plastic boxes, or label the boxes like FRAGILE, KITCHEN ITEMS, etc., it makes it easy for you to find, and the movers will know what's in the box and handle them with care.
Disassemble Large Items:If you are storing items like cot, sofa, wardrobe, etc., in a storage unit, in order to pack them carefully and accommodate them in the available space, they must be dismantled. Some of the warehouse service providers send their professional team to get the job done, you can dismantle them yourself by following proper guidelines and using apt tools.
Final Word
While hiring a storage space make sure they provide insurance coverage for your goods, so in any unexpected accident like fire, natural disaster, etc., you can claim compensation for your losses. We hope the tips we have discussed on how to prepare your goods for storage warehouse will help you store your goods safely in a storage unit.