Office Relocation Services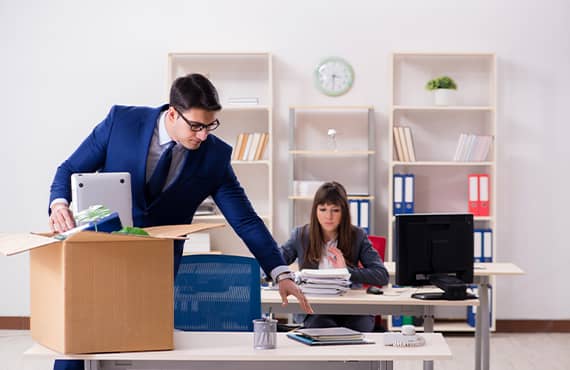 A new workplace brings a lot of joy and excitement among employees, but the risk of shifting your office goods and the stress is still the same as any other relocation task. Your office goods are bulk and fragile, without the help of a professional who knows how to handle them and take care of your move systematically, it's highly risky. Hiring packers and movers is a bit tricky as there are so many moving companies nowadays in the market. Among them, there are so many unprofessional/bogus companies who will get you involved in moving scams like adding hidden costs to your bill, not providing promised services, mishandling your goods, etc.
Fidelis Global, a well-known packing and moving company that offers a one-stop solution for your office relocation requirements. We completely take care of your move from disassembly, packing, loading to safely transporting, unpacking, reassembly, and setup of your new office space. We are known for on-time delivery, professional services, transparency with the customers. We provide damage-free relocation in less time along with insurance coverage.
Office Relocation Services by Fidelis Global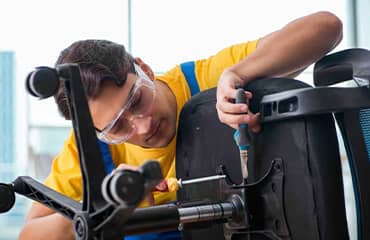 Disassembly and Reassembly Services
We follow proper guidelines and modern tools for dismantling and reassembling bulky and fragile items. We do this to ensure your goods are properly packed, easy to load and ensure full safety of goods during transit.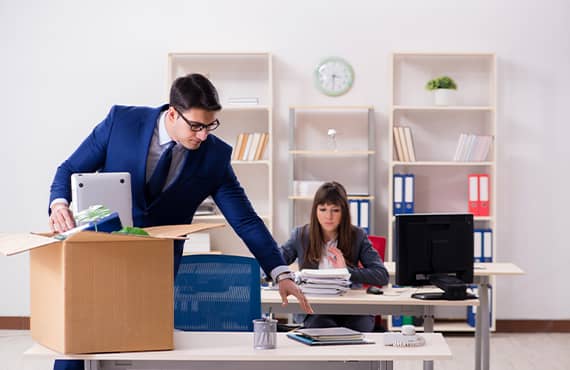 Professional Packing and Unpacking
Regular packaging materials like plastic wrap, carton boxes, corrugated sheets, etc., are used for pantry items, and other office goods. Protective materials like packing foam, bubble wrap, moving pads, blankets, packing peanuts, etc., are used to pack delicate items to maintain 100% safety.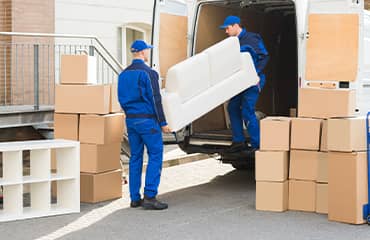 Loading-Unloading Services
We use goods handling equipment like hand trucks, furniture sliders, appliance dollies, slide shifters, moving straps and ropes, and other suitable equipment to ease the process of loading and unloading and ensure complete safety of your office goods.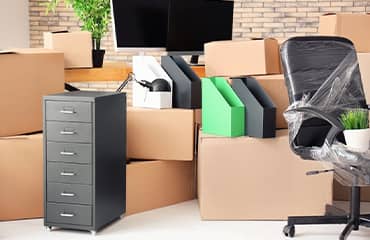 Insurance Cover on Office Goods
For office moving, it's advisable to purchase insurance coverage for the safety of your office items, as your office goods are bulky and delicate, the risk of damage is high. We offer insurance coverage for your office items, so if there is any damage caused during transit you can easily claim compensation for the lost/damaged goods.
Benefits of Hiring Office Relocation Services from Us
Less Downtime
During relocating your office, shifting by yourself is risky as well as time-consuming, and the office can't be closed until then. Our professional laborers' crew will help you carefully shift your office goods in less time.
Full Goods Safety
Our experienced laborers will take full responsibility for your move. They will carefully dismantle, protectively pack, cautiously load, and move your goods professionally.
Insurance Coverage
Our skilled crew will handle your office goods carefully, but damages may happen due to unexpected accidents. We provide insurance coverage for all your office goods, so if any of your goods are damaged or lost, you can easily claim compensation.
Quick Delivery and Setup
We offer timely pick-up and safe on-time delivery of your goods. We help you set up your new workspace quickly and assure you get the best moving experience at an affordable price.
Process of Office Relocation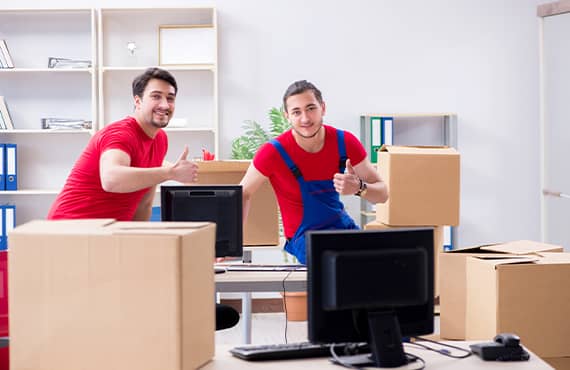 Tips for Safe Office Moving
Early Planning:To avoid last-minute rush it's better to start planning your move as early as possible. Office relocation is more difficult than household shifting because there are a lot of delicate and bulk goods in the office, so packing and moving your office items will take considerably more time.
Hire Office Moving Service:: Office shifting is tough and expensive, and you can't take your own time to move because the office cannot remain closed. Hire a professional office relocation service provider to safely shift your office goods in less downtime.
Label Everything:Once everything is packed, don't forget to label each and every box, this will make the unpacking process easy, as labeling makes it easy to identify things. You can even assign a number to each employee's workstation so that their things don't get misplaced.
Insure Your Move:Even if you pack your goods safely, damages can happen due to unexpected accidents. Purchase an insurance policy for your office items while taking any office relocation services, so you can claim compensation if any unexpected damages happened.
Additional Tip: To avoid your staff's items getting misplaced, ask them to pack and label their own desks.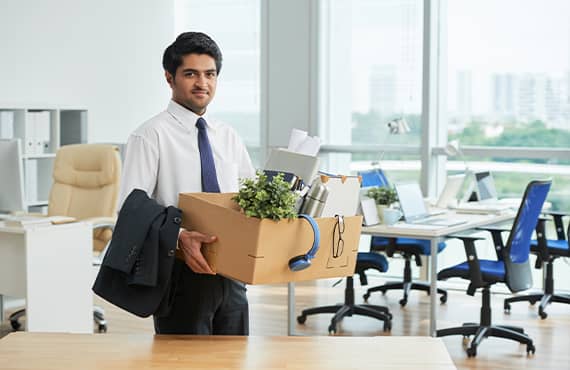 Now that you are moving your workplace, start preparing a plan to have a safe and secure office relocation from origin to destination. But don't stress yourself too much about handling your office while relocation, as Fidelis Global will take care of it. Our office moving services include assessing your office goods before shifting to analyze your requirements, categorize your office goods, and prepare a well-organized plan to move your valuable office goods without any damage.
Then our expert crew packs your office goods based on their packaging requirements using best quality supplies like corrugated boxes, fiberboard boxes, rigid boxes, poly bags, bubble wraps, edge guards, foam sheets, packing peanuts, and other similar materials. Before packing your office goods, we prepare an inventory to keep track of your equipment and label them after packing for careful handling and effortless unpacking.
We load and unload your things using modern material handling equipment like slide shifters, moving dollies, belt conveyors, hand trucks, panel movers, moving straps and ropes, etc., as moving equipment is much safer than human hands. We choose best-fit truck to fit all your assets appropriately to ensure zero damage risk during transit. We promise on-time pickup and safe doorstep delivery of your belongings in less downtime. We also offer insurance coverage for your valuable office goods, so if any unexpected accidents happen during the move, you can claim compensation for your losses.