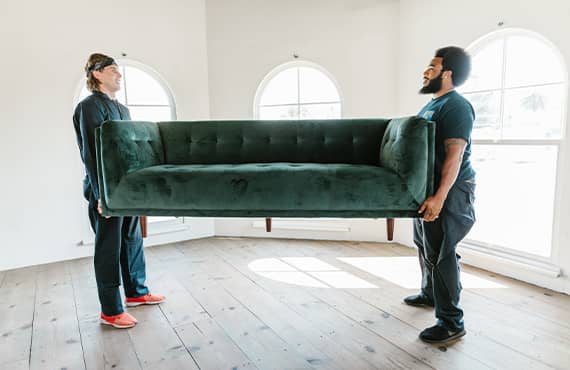 The joy and excitement of shifting to a new city are always ruined by the hectic packing-moving process. Domestic relocation is not possible without the help of packers and movers. While hiring a moving company it's important to do a complete background check of the movers before hiring, as there are several bogus companies in the market, who will offer low-priced quotes to attract customers and later involve them in moving scam.
Shift your valuable home goods with complete safety anywhere in India with Fidelis Global. We are well-trained and fully equipped with the latest tools and equipment to deliver you quick and affordable intercity home relocation services, office shifting, and vehicle transportation, along with insurance coverage and warehouse facilities.
Domestic Relocation Services By Fidelis Global
Home Shifting Services
We offer end-to-end home shifting from packing household goods to safe doorstep delivery. We disassemble your bulky/fragile goods and pack them using top-quality packing supplies, then using appropriate goods handling equipment we carefully load your goods into trucks and safely transport them. Using the best route we make sure your items are delivered on-time to your destination city.
Vehicle Relocation Services
We use FCL/ LCL cargo containers for shipping your vehicle safely, your 2/4 wheelers will be fully secured using wheel chocks, straps, etc., to keep them in place during transit. We also check the vehicle condition before and after transporting and offer insurance. Delicate parts like mirrors, customized accessories, etc., are carefully dismantled using apt tools and wrapped with good-quality packing materials to ensure there are no scratches or damage while relocating.
Disassembly Service
Our experienced laborers will carefully dismantle bulky/delicate goods following the proper guidelines and using apt tools. We disassemble your goods so that they can be packed appropriately and arranged in the truck, and it takes minimum space.
Packing Services
We pack all your goods as per their packaging requirements. As the moving distance is long in domestic shifting, we do multi-layer protective packaging using top-quality packing supplies like corrugated sheets, hard cartons, bubble wrap, plastic wrap, packing peanuts, foam guards, moving blankets, and so on to ensure complete safety of your household.
Loading and Unloading Services
To ensure maximum safety of your goods we carefully load and unload your goods using proper goods handling equipment like hand-truck, slide-shifters, belt conveyors, furniture dolly, appliance moving panel, straps, etc.
Storage Service
We provide warehouse facility upon your request for your household and corporate goods. We take care of loading-unloading of your cargo at storage rooms with specialized equipment and use customized methods to handle delicate goods to ensure your goods are safe. Our storage house is fully secured with best security systems like 24/7 CCTV surveillance, alarm system, etc.
Domestic Relocation Process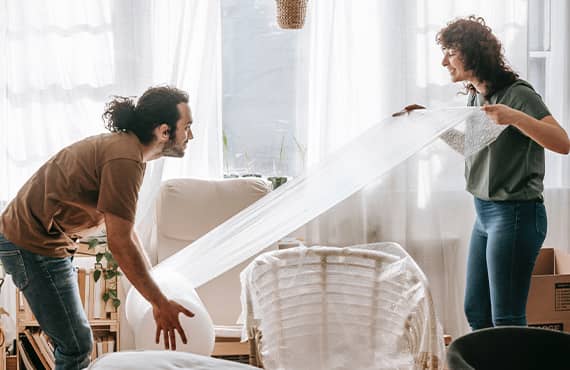 Tips to Prepare Before Domestic Relocation
Choose Right Moving Day:Shifting on weekends will be expensive as it's a hectic time for the movers, choose weekdays to shift, so you can find reliable packers at a pocket-friendly cost.
Look for Packers:Once you have decided on your moving day, start looking for shifting companies 15-20 days before your moving date, to avoid last-minute rush and hire genuine movers.
Declutter Goods: Sort out all unwanted goods which you don't use anymore or haven't used for a long time and get rid of them by either selling or donating them; this will also help you reduce your moving cost.
Pack Essentials:Pack your essentials like medicines, pair of clothes, toiletries, personal care, kid's items (baby food, toys, etc.), etc., and carry them along with you to ensure a comfortable stay at your new home until you arrange thing and settle down there.
Update New Address: To avoid missing important mails, update new addresses at essential firms like banks, educational institutions, credit card companies, online shopping sites, etc.
Manage Utilities:Contact your utility service provider to disconnect, reconnect, or transfer your utility service like Cable/DTH, Wi-Fi, Newspaper/Magazine company, LPG agency, Water supplier, etc.
Prepare Appliances:To avoid paying for repairs of your appliances prepare them for the move like unplugging TV cables, defrosting fridge, emptying water filters, etc. Don't forget to click pictures of your goods before disassembly, for easy reassembly and quickly identifying damages.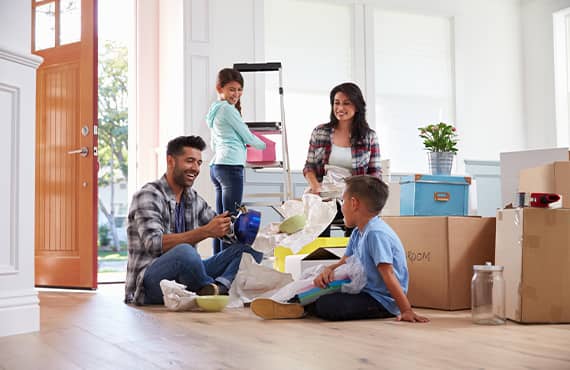 Now that you have decided to move to a different city, start organizing and preparing for domestic shifting of your goods to the destination city. But don't stress yourself too much about handling your home relocation alone as Fidelis Global will take care of it. Our domestic relocation services include systematic disassembly of large and bulky household items like cot, wardrobe, dining table, sofa sets, refrigerator, TV, AC, and various other goods.
We prepare an inventory of the goods before packing to keep track of your belongings. Our professional relocation crew will securely pack your household goods using high-quality packing material like packing paper, strong carton boxes, packing tapes, etc., and layering materials like bubble wrap, corrugated boxes, foam guards, plastic wrap, inflatable airbags, moving blankets, and pads, packing foam & peanuts, etc. Once all your goods are packed we label them to ensure quick and effortless unpacking.
We carefully perform loading and unloading tasks with the help of modern techniques and appropriate moving equipment such as moving dollies for appliances, furniture sliders, hand trucks, panel movers, moving straps and ropes, etc. We load your goods in best-fit truck to shift your household goods securely, we also decide the best route to deliver your goods within the discussed time at your destination city. We ensure 100% safe domestic relocation with complete insurance cover to safeguard your goods from any damages. Our professional moving team at your destination will unload the goods and cross-check them with the inventory to make sure your goods aren't misplaced. We provide unpacking and reassembly services for an additional cost upon your request.