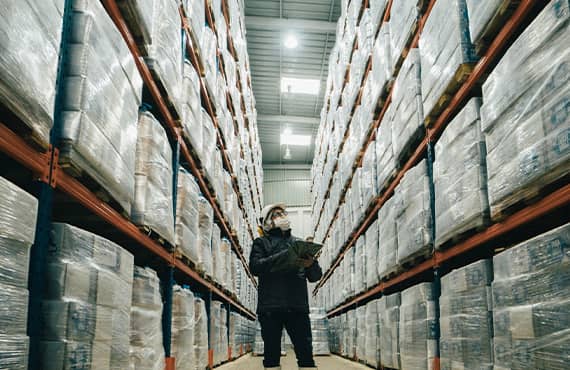 When you are shifting to a new city/ country but have not decided where you are going to stay there and you want your goods to be kept in a warehouse for a few days. Hiring a shifting company that offers warehouse facilities is not a big deal, but hiring the best company that provides professional warehouse service is difficult. Don't worry Fidelis Global provides genuine warehouse storage services.
We offer reliable warehouse storage for your household, office, or corporate goods upon your request. We provide a well-organized short/ long term storage service and charge based on a daily, weekly, or monthly basis, as per the customer's convenience.
Fidelis Global follows proper documentation procedures and also prepares a checklist to keep track of your stored items. We safely pack, label, and bar-code your goods, to ensure none of your goods go missing. We use modern equipment like bunker discharge conveyors, swinging platforms, etc., to safely load and unload at our warehouse. With best security systems like 24/7 CCTV surveillance, fire alarms, experienced security guards, etc., we ensure max safety of your goods.
Types of Storage Service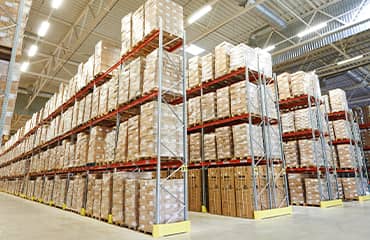 Distribution Warehouses
Distribution warehouse services are used to store and sell huge quantities of goods. Generally, distribution warehouses store items from multiple manufacturers that in turn sell to retailers. Goods are usually stored in household storage facilities for a short time period; in some cases for just for a few days. The distribution center is a key part of the supply chain, so it's important to set it up efficiently. With a smoothly run supply chain, you'll be able to serve a more number of clients.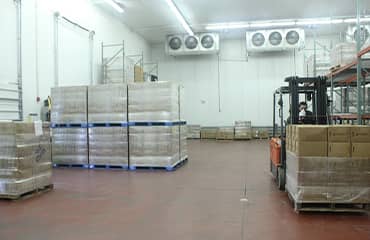 Temperature-Controlled Warehouse
Temperature-controlled storage houses are most often used to store and ship perishable items. Temperature-controlled warehouses can vary from freezers that store frozen foods to a humidity-controlled environment, to keep things like fresh flowers, etc. Temperature-controlled storage houses are important to keep your fast-moving goods that require the right temperature to keep them fresh.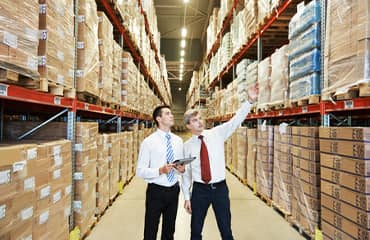 Private Warehouses
Private warehouse services are usually owned by big retail corporations or organizations that privately store goods. also, known as proprietary warehousing, such centers demand upfront, capital funding to build and maintain. A private warehouse can be constructed on-site near manufacturing or off-site. This option is great for established companies that are willing to make a financial investment in the storage of their own goods.
Public Warehouse
Public warehouse storage is a great option for organizations with short-term warehousing requirements. For example, if a manufacturer or retailer runs out of space to store items, an easy and best alternative is a public warehouse, where you can hire space to store your items for a short period of time. This type of storage facility is best as it allows you to deal with overproduced goods until you know you're ready with an additional storage house.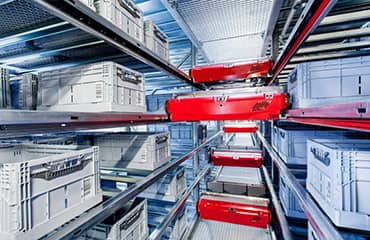 Automated Warehouse Storage
Automated warehouse is a type of warehouse where the storage, fulfillment process, and management are automated with AI. Automation uses software for management to robots and drones performing tasks like packing, weighing, transporting, and storing goods. Automated storage houses are less prone to human error, and they are able to receive and ship goods more effectively.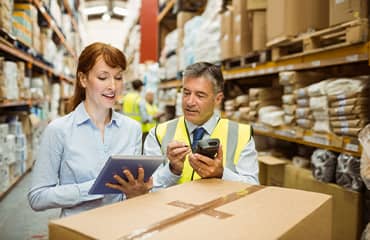 Contract Warehouse
Contract warehouse storage is a service given to companies seeking to establish distribution centers in a specific region. This means a company can set up a warehouse facility in a single day and start delivering goods to customers within a few days. This service can be a short-term or long-term service based on client's requirements. This type of storage service is common with startups and corporations experiencing rapid growth.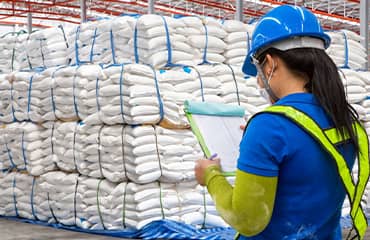 Government Warehouses
These storage houses are directly owned and controlled by the government authorities, such as seaport storage facilities, etc. Usually, government warehouses charge pretty low-cost rates. But, if a company is unable to pay their rent within the due time, the government has the authority to recover their rent by disposing of their goods.
Benefits of Hiring Storage Service From Us
24x7 Security for Household Storage
We ensure max safety of your goods with our best security system like fire/ emergency alarm, CCTV surveillance, trained security guards, smart door locks, etc., in and around the storage location for 100% secure storage.
Well-Organized Warehouse Storage
We neatly pack and bar-code your goods, with the unique code it's easy to identify and it doesn't get mixed up with other goods at the warehouse. We neatly palletized and arranged all your things together in our storage area. We prepare a checklist to keep track of your goods, we also provide you a copy of it.
Latest Equipment for Safe Loading/Unloading
We use suitable goods handling equipment like swinging platforms, belt conveyors, ramps, distributing clutches, etc., for secure unloading, loading, and storing your goods at the warehouse.
Insurance Cover to Safeguard Goods
We offer insurance coverage for your goods so if there is any damage caused to your goods due to unexpected accidents like fire, natural disaster, etc., or any of your items are missing, you can claim compensation easily and quickly.
Process of Our Storage Services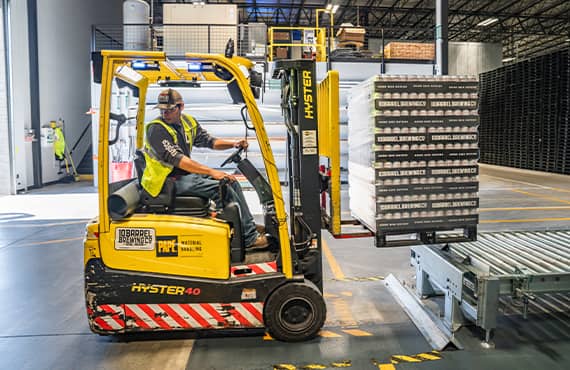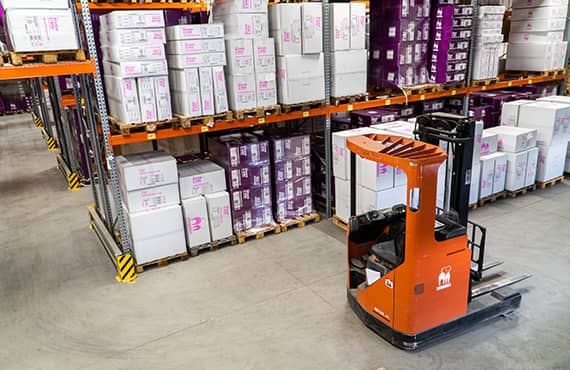 Now that you are moving your workplace, start preparing a plan to have a safe and secure data relocation from origin to destination. But don't stress yourself too much about handling your office relocation, as Fidelis Global will take care of it. Our office moving services include assessing your office goods before shifting to analyze your requirements, categorize your office goods, and prepare a well-organized plan to move your valuable office goods without any damage.
Then our expert crew packs your office goods based on their packaging requirements using best quality supplies like corrugated boxes, fiberboard boxes, rigid boxes, poly bags, bubble wraps, edge guards, foam sheets, packing peanuts, and other similar materials. Before packing your office goods, we prepare an inventory to keep track of your equipment and label them after packing for careful handling and effortless unpacking.
We load and unload your things using modern material handling equipment like slide shifters, moving dollies, belt conveyors, hand trucks, panel movers, moving straps and ropes, etc., as moving equipment is much safer than human hands. We choose best-fit truck to fit all your assets appropriately to ensure zero damage risk during transit. We promise on-time pickup and safe doorstep delivery of your belongings in less downtime. We also offer insurance coverage for your valuable office goods, so if any unexpected accidents happen during the move, you can claim compensation for your losses.