Fine Arts Relocation Services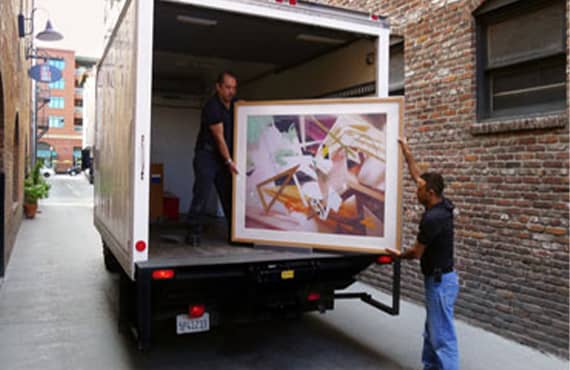 Relocating your fine art collection requires proper planning, lots of attention, and complete care. It isn't easy to move your fine arts by yourself, as one wrong step can lead to severe damages. Therefore, it is a must to hire an expert fine art relocation service that can skilfully handle your fine art moving, and take care of all packing, moving, loading, transporting, unloading, and installation of your favorite art collection.
Hire Fidelis Global to safely move your fine art pieces from one place to another at a reasonable rate. We are well-trained to perform your relocation task using appropriate equipment and implementing best techniques to ensure full safety of your fine art collection like paintings, engraving and sculptures, antiques, miniature art, etc. We can relocate your fine art pieces quickly and safely without causing any damage/loss. We also offer insurance coverage to cover unexpected damages that happened during transit.
Process of Fine Art Relocation Services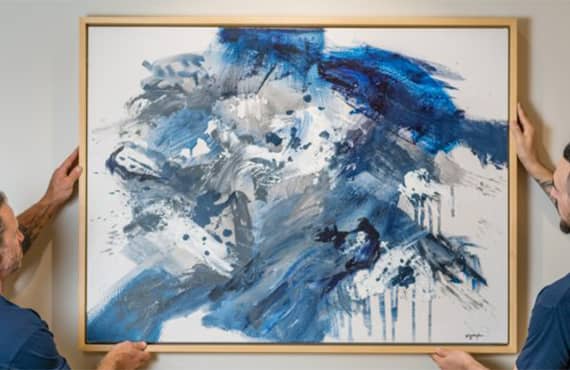 Tips to Move Your Paintings and Arts Safely
Plan & Prepare for the Move
Careful planning is an essential part of any relocation, so plan and start as early as possible. At this stage, you need to determine the budget, material required, dimensions, and weight of your fine art items you're going to move. This will assist you to select the right mode of transport and give you an idea of the shipping cost as well.
Precisely Pack
If you want the safety of your precious fine art collection during transit, use supreme quality appropriate packing materials and precisely pack them as per their packing requirements. Fine arts are delicate in nature, a small mistake can agile and delicate, it is better to follow multi-layer packaging methods like the double-boxing method, etc., to ensure maximum safety of your art collection.
Do Not Stack
Boxes containing artwork collection and other fine art collectibles should never be stacked on top of each other. Once you pack all your collectibles, label them as "DO NOT STACK", or "FRAGILE", so the movers will know what that box contains and handle them with care.
Hire Professionals
For moving paintings and art collection without any damage or hassle, hire a fine art relocation professional. As they are well-trained in this field, they will know how to pack and move them correctly using the right packaging supplies, handling equipment, and implementing best handling strategies, etc.
Insure Your Move
As your fine art pieces are extremely delicate and expensive, small damage can cause severe damage. It is advisable to purchase insurance coverage to protect your artwork collection, so if any damages happen during the move, you can easily claim compensation.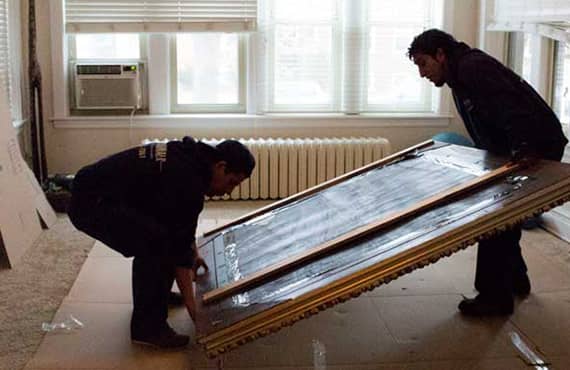 Now that you have decided to shift your fine arts pieces, you must start organizing and preparing for the relocation. But don't stress yourself too much about handling the fine art relocation alone as Fidelis Global will take care of it. Our fine art relocation services include a pre-move survey to assess the type of art pieces that have to be shifted and planning best strategies to securely move them from origin to destination.
To ensure safe relocation of your exclusive and delicate fine art collections we do multi-layer packing for fine art pieces like glass art, miniature art, handicraft items, paintings, engraving and sculptures, antiques, miniature art, etc., using protective packaging materials like bubble wrap, molded pulps, inflatable airbags, corrugated sheets, plastic wrap, packing peanuts, robust cardboard boxes, and other suitable materials. Before packing your fine art collections, we prepare an inventory to keep track of your goods and label them after packing for careful handling and effortless unpacking.
We load and unload your things using latest material handling equipment like moving dollies, sliders, hand trucks, moving straps and ropes, etc. We choose a suitable size truck to fit in all your goods appropriately, to ensure zero damage risk during transit. We promise on-time pickup and safe doorstep delivery of your belongings. We also offer insurance coverage and storage facility upon your request for an additional charge.