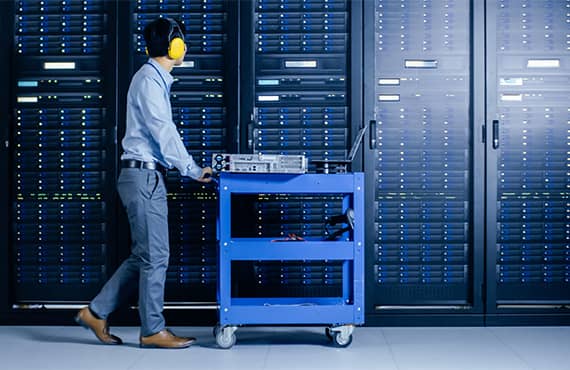 Data Center Migration or server relocation services means transferring IT systems, facilities infrastructure, and operational activities, etc., from one destination to another. At Fidelis Global, we offer assured Data Center Migration, we are professionals who have years of experience in the field. We work hard to make sure that our clients are fully satisfied with the data center migration as we do not want them to experience any major losses of their valuable data or business.
At Fidelis Global, our expert professionals help the clients in relocating the infrastructure from their current location to a new location with positive results. We have a team of well-trained moving crew who carry out well-planned and professionally executed physical, virtual, and hybrid data center relocations.
We have been successful in offering data server moving services to many organizations across the country. Our data center relocation service also includes, secured backup of important data in compressed format, checking of database and server for any errors, double test, proper shutdown of servers, safe packing with high-quality protective packaging material, optimum care of the physical data centers while loading and unloading, and determining the right logistics for swift and 100% safe transportation.
Process of Data Center Migration Services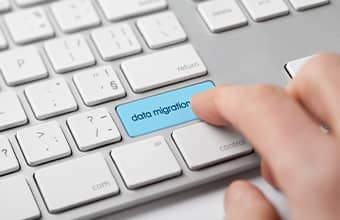 Assessment of the Current Data Center
For a successful server relocation, we get a clear understanding of the data center and assess the routers, servers, UPS, controllers, cooling systems, external networks, etc., to build an apt plan to safely shift your data center.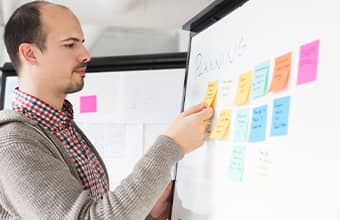 Building a Strategy for Data Center & Server Relocation
We build the most optimum strategy for a successful migration of the data center. This includes creating the connectivity diagrams, planning the space utilization, cooling infrastructure, checking power specifications, and so on.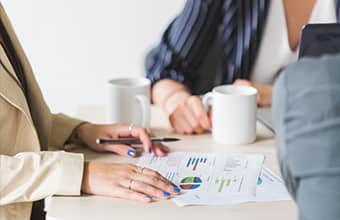 Validating the Data Center & Server Components
We validate critical components such as storage, firewalls, routers, switches, etc., by shutting them down for cooling and turning them back on to check working conditions. If they do not recover from the cool-down process, we troubleshoot them or use new ones in their place.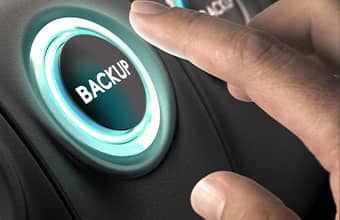 Backup Valuable Data & Prepare Data Center Assets
We check if data is backed up into an external hardware; if not, we backup the data before preparing the components. We unplug the chords, pack them in Ziplocs and label them accordingly. We also turn off the servers and let them cool down before packing.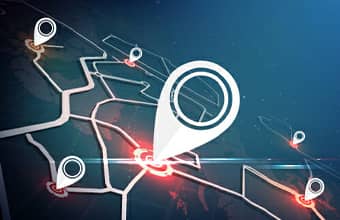 Packing & Migrating the Data Center and Servers
We carefully pack individual components, stack them, and label them appropriately. We use high-quality packaging supplies, customized handling equipment, and determine the best route to transport your hardware, so that we can deliver them safely in minimum downtime.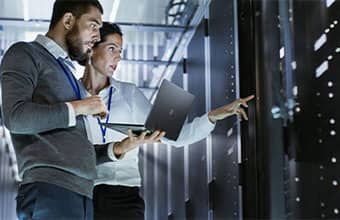 Post-Migration Verification & Testing of Hardware
We properly place the data center components in the desired spot and check for any hardware damage. We will then quickly connect the servers and set up the data center; finally, we will test the working of components and check for any missing data.
Benefits of Hiring Server Shifting & Data Center Migration Services
Efficient Moving with Minimum Downtime
When a company grows, its data storage requirement exceeds its capacity to store data. We help you transfer the data in an effective way and also increase your data storage capability.
Data Safety & Unnecessary Cost Reduction
Datacenter migration is an expensive process, we reduce the data center expenses of an organization by removing unnecessary data that is found during the data migration process. By removing this unused data, we can save space, which ultimately saves us some maintenance costs.
Complete Security of Data during Transfer
While migrating the data centers to high-level systems or cloud-based services, the security of the data increases, as there are malware and hacking threats during data transfer. We take necessary security measures for maximum protection of your data.
Tips for Secure Data Centre Migration & Server Moving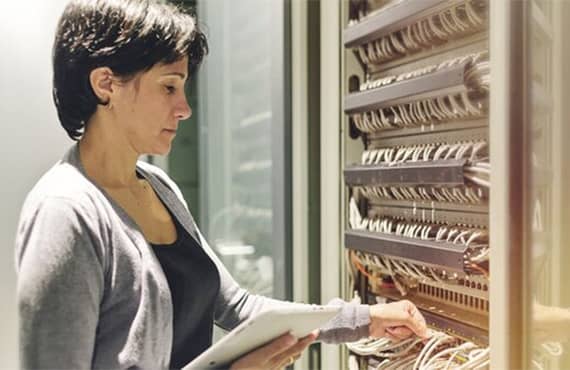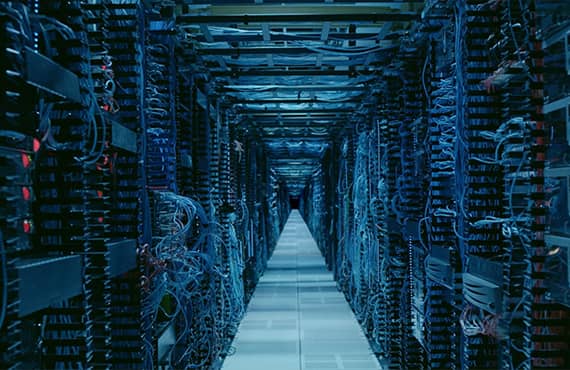 Now that you are migrating your data center, start preparing a plan to have a secure data migration from source to its destination. But don't stress yourself too much about handling your data center relocation, as Fidelis Global will take care of it. Our data center migration services include assessing your hardware before migration, to plan best strategies to pack and move them.
To ensure safe relocation of your hardware we do multi-layer packing of your data center assets like server, UPS, cooling systems, routers, switches, and so on, using protective packing materials like fiberboard boxes, edge guards, bubble tape, stretch wraps, and other suitable materials. Before packing your data center assets, we prepare an inventory to keep track of all your assets, we also label them after packing for careful handling and effortless unpacking.
We load and unload your assets using customized material handling equipment. We choose a suitable size truck to fit in all your hardware appropriately, to ensure zero damage risk during transit. We promise on-time pick up and safe delivery of your assets in minimum downtime. We also offer insurance coverage for your hardware so if any damages happen you can easily claim compensation.