Exhibition Moving Service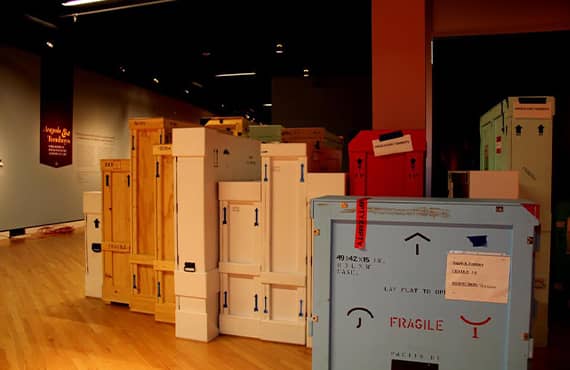 Setting up an exhibition is a stressful and time-consuming process as there are so many exclusive and delicate paintings, sculptures, glass art, antiques, miniature art, handicraft items, etc., which need to be moved with absolute care. To relocate your exhibition space without any hassle hire professional movers as they have correct knowledge on how to move your exhibition things and use the most efficient strategy to shift your exhibition items.
Fidelis Global provides a one-stop solution for all your exhibition relocation requirements. We have a strong infrastructure supported by a well-trained team of professional packers, movers, drivers, supervisors, who offer exhibition services to our clients at affordable costs. With excellent planning and effective communication skills, to meet every single demand of our customer we are committed to delivering your logistic goods on time. We provide our customers world-class and personalized services. The collections in your exhibition are delicate, expensive, and exclusive, even a small damage can lead you to a major loss, we provide insurance coverage for your items, so if your things are damaged due to any unexpected accident you can easily claim compensation for your losses.
Process of Exhibition Relocation Services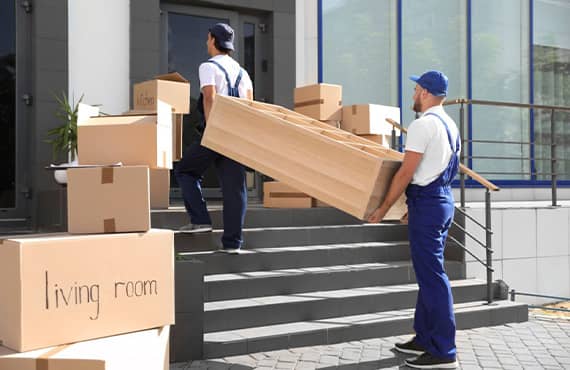 Benefits of Hiring Exhibition Moving Services
Always On Time
Punctuality is the first thing that we have been known for. We diligently take care of your items promising on-time pick-up and delivery. Our professional crew will help you carefully shift your collection without any damage or hassle.
Professional Crew
Every laborer in our moving team are interviewed and trained by our experts of each department like transport, packing, disassembly, loading, etc. Our trained laborers follow right handling guidelines to execute the moving task. We strive to provide quality services to our clients at an affordable cost.
Fully Equipped
We are fully equipped with the latest and suitable tools and equipment to execute your move without any damage or hassle. We analyze and plan the best strategies to load and unload your delicate artifacts using customized handling equipment.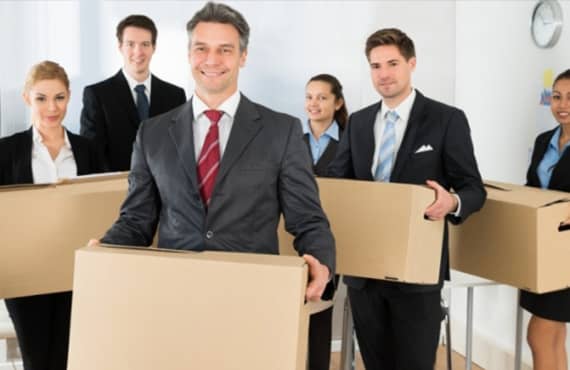 Now that you have decided to move your exhibition, you must start organizing and preparing for the relocation. But don't stress yourself too much about handling exhibition relocation alone as Fidelis Global will take care of it. Our exhibition moving services include assessing your goods before shifting and planning best strategies to securely move them from origin to destination.
To ensure safe relocation of your exclusive and delicate exhibition collections we do multi-layer packing for exhibition goods like paintings, sculptures, glass art, antiques, miniature art, handicraft items, etc., using protective packaging materials like bubble wrap, inflatable airbags, molded pulps, corrugated sheets, robust cardboard boxes, and other suitable materials. Before packing your exhibition collections, we prepare an inventory to keep track of your goods and label them after packing for careful handling and effortless unpacking.
We load and unload your things using latest material handling equipment like moving dollies, sliders, hand trucks, panel movers, moving straps and ropes, etc. We choose a suitable size truck to fit in all your goods appropriately, to ensure zero damage risk during transit. We promise on-time pickup and safe doorstep delivery of your belongings. We also offer insurance coverage and storage facility upon your request for an additional charge.