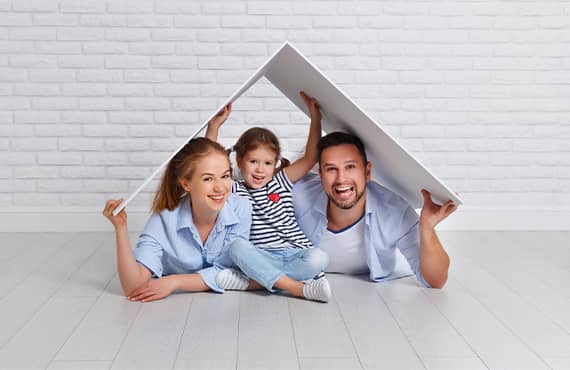 A new home brings a lot of happiness, but don't underestimate the relocation process because performing all these tasks on your own is not that simple as it looks. You have to take full responsibility for the move and you will have to if any damage or problem occurs during your task, which will be physically tiring and mentally stressful too. It's better to hire a genuine moving company as they do their job professionally and reduce your relocation stress.
Fidelis Global is one of the leading and well-established packing moving companies for years, providing best household shifting services for over 10 major cities in India. We carefully pack your household goods using top-quality packaging supplies and securely shift your household goods using modern equipment, best-fit trucks, etc., to ensure safety of your goods during transit. We provide transparent and accurately estimated charge quotations.
Household Shifting Services by Fidelis Global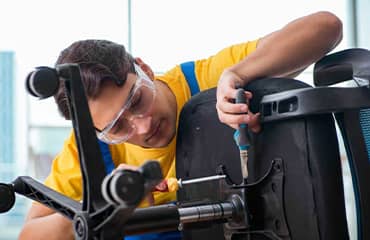 Disassembly and Reassembly
To properly pack your goods and accommodate them into the truck, we disassemble your bulky or delicate items like refrigerator, TV, AC, fan, geyser, cot, wardrobe, sofa, and so on. Our trained laborers will follow the correct guidelines and using appropriate wrench, screwdriver, wire stripper, hammer, etc., to dismantle and reassemble.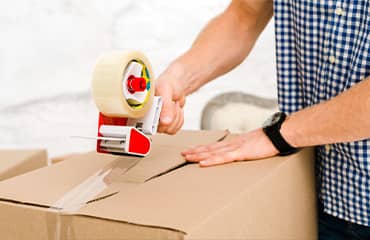 Packing and Unpacking
Our skilled moving crew is capable of packing and unpacking goods at your doorstep in less time. They categorize and pack your household goods as per their packaging requirements using high-quality packing materials like bubble wrap, carton boxes, foam guards, shredded papers, packing peanuts, plastic wrap, etc.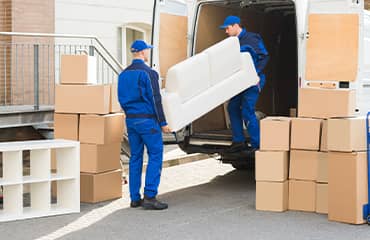 Loading and Unloading
Specifically-built equipment is used to shift large and delicate items like fridge, AC, TV, washing machine, sofa, cot, cupboard, etc. To ensure safety of your goods and prevent them from damages, We use handlings equipment like hand-trucks, furniture/appliance dollies, moving blankets and pads, furniture sliders, straps and ropes, etc.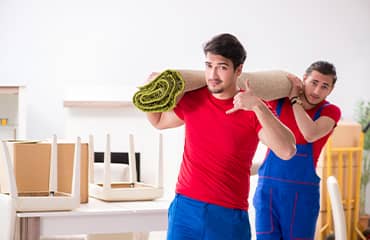 Hire Truck and Laborers
If you prefer moving by yourself, you can hire only laborers and a truck from us, so that you have enough help to pack, load, and move your large and heavy items without damaging them. To move regular 2 BHK, you will need at least two men and a 14 feet truck to shift all home items safely.
Benefits of Hiring Household Relocation Services from Us
Less Time
During shifting your household, moving by yourself is risky as well as time-consuming. Our professional laborer's crew will help you carefully shift your household goods in less time.
Full Goods Safety
Our experienced laborers will take full responsibility for your move. They will correctly dismantle, protectively pack, carefully load, and move your household goods professionally.
On-Time Delivery and Unpacking
We make sure your goods are picked-up on-time and delivered safely to your doorstep. We help you arrange things in your new home quickly and assure you get the best moving experience at an affordable rate.
Household Items Shifting Process Services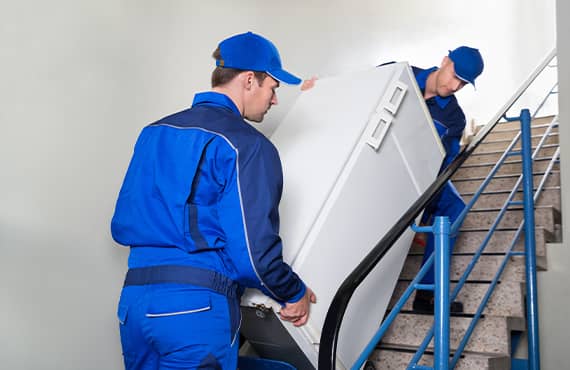 Tips for Shifting Your Household Goods
Choose Right Shifting Day:Weekends and month-ends are busy time for the packers and the charges will be high. To hire reliable packers at pocket-friendly cost choose weekdays to move.
Look for Movers: To avoid last-minute rush, start searching for moving companies 7-10 days before your shifting date for local shifting and 15-20 days before for domestic relocation.
Declutter Goods:Sort out your household goods and get rid of all unwanted things which you don't need/use anymore; this will also help you reduce your shifting cost.
Deep Clean and Repair:Deep clean your new home and check working conditions of switches, sockets, wirings, taps, geysers, pipes, leakage, etc., and get the repair done before moving in.
Pack Essentials:To ensure a comfortable stay at your new place until you settle down there, pack your essentials like toiletries, personal care, medicines, charger, power bank, pair of clothes, kid's items (baby food, toys, etc.), etc.
Manage Utilities:Contact service provider to disconnect, transfer, or reconnect your utility service like Cable TV, Magazine agency, LPG agency, Wi-Fi, DTH, Water supplier, Newspaper company, etc.
Update New Address:To avoid missing important mails update new addresses at essential firms like schools, colleges, banks, credit card agencies, insurance companies, online shopping sites, and other essential firms.
Prepare Appliances:To avoid paying for the repair of your appliances, clean and prepare your appliances for the move like defrosting fridge, emptying water filters, unplugging TV cables, etc.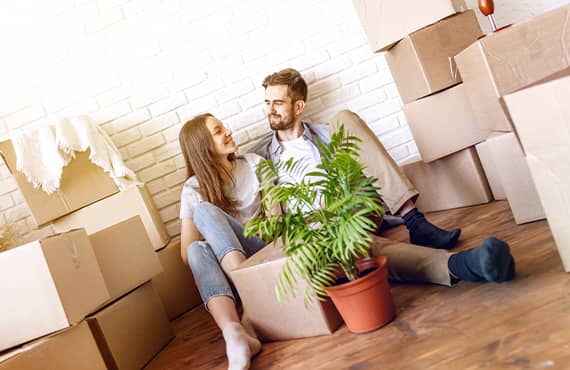 Now that you have decided to move to your dream home, start organizing and preparing for shifting your goods to the destination location. But don't stress yourself too much about handling your relocation alone as Fidelis Global will take care of it. Our household relocation services include systematic disassembly of large and bulky household items like cot, sofa sets, cupboard, dining table, refrigerator, TV, AC, fan, and various other goods.
We prepare an inventory of the goods before packing to keep track of your belongings. Our professional relocation crew will securely pack your household goods using high-quality packing material like robust carton boxes, packing paper, packing tapes, bubble wrap, corrugated boxes, plastic wrap, moving blankets & pads, packing foam & peanuts, etc. Once all your goods are packed we label them to ensure quick and effortless unpacking.
We carefully perform loading and unloading tasks with the help of modern techniques and suitable material handling equipment such as furniture sliders, moving dollies for appliances, hand trucks, moving straps and ropes, panel movers, etc. We load your goods in right-sized truck to shift your household goods securely, we make sure goods are delivered within the discussed time at your doorstep. Our professional moving team at your destination will unload the goods and cross-check them with the inventory to make sure your goods aren't misplaced. We quickly unpack and reassemble your goods.