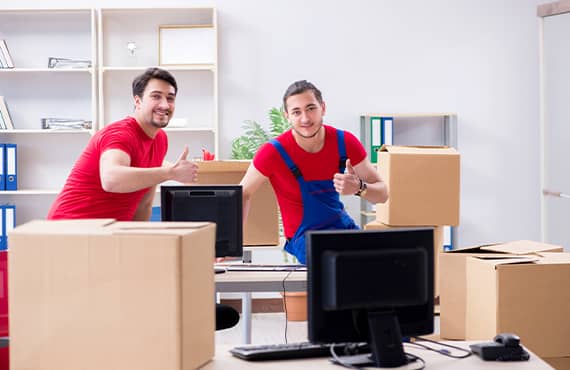 In this modern world, shifting IT equipment is not a big deal, as you may expect it and especially when you hire a moving service provider like Fidelis Global. We have professional and experienced crew to pack and move your delicate IT assets. We provide IT equipment moving services in major Indian cities for decades. We are trusted and specialized in moving big IT equipment, as our laborers are well-qualified and experienced in this field.
We are experts in relocating High-Value Equipment, and we make sure that all your equipment is correctly packed with supreme quality materials so that they don't get damaged while moving from one place to another. Our IT Project Management team will discuss best strategies to safely move IT equipment like single or multiple servers, UPS, modem, router, network switches, VoIP phones, computers, multi-functional printers, headsets, microphones, projectors, monitors, fax machines, typewriters, etc. We also provide insurance coverage for your valuable IT assets, so if any unexpected accidents happen during the move, you can claim compensation for your losses.
Our IT Equipment Moving Method Services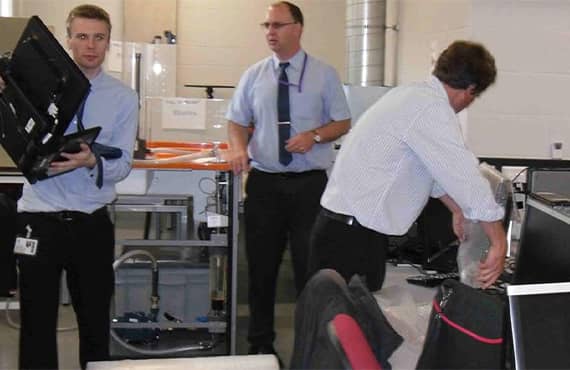 Tips for IT Equipment Relocation
Planning and Organizing: Before you even think about relocating your IT assets to a new location, the first and most crucial thing is establishing a game plan to make the IT relocation process significantly easier and safer for you. Accordingly, organize your move by decluttering things and prioritizing your moving tasks, like what supplies & equipment need to be shifted first, how & when they will be reinstalled in the new workspace.
Follow Product Manual: Follow proper procedures for packing your electronics and storing them referring to the user guidebook. They give the correct way to pack and handle your valuable IT assets and also mention necessary safety precautions that must be taken to protect the product. If you don't have the user manual with you, check the manufacturer's Web site for details.
Use Color Stickers for Cords:When you are disassembling your electronics such as computers, stereos, and other devices with numerous cords, use colored stickers on each cord and the same color sticker where the cord connects to the device. This will help you avoid confusion while trying to figure out what goes where, when you are reassembling them.
Get Professional Help:Professional IT asset movers are well-versed in moving office spaces quickly and efficiently. Relocating your entire office, electronic and IT equipment is a big task. With the help of professional packers and movers, you can organize, strategize, plan, and discuss how to complete your move as smoothly as possible. Professional IT equipment movers can relieve your stress of shifting by taking full responsibility to relocate, reinstall, and organize your IT equipment.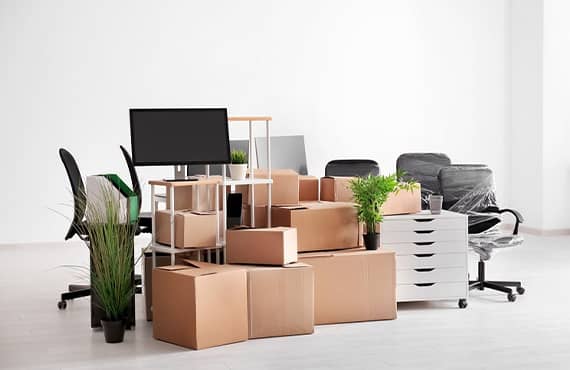 Now that you have decided to move to your dream home, start organizing and preparing for shifting your goods to the destination location. But don't stress yourself too much about handling your relocation alone as Fidelis Global will take care of it. Our household relocation services include systematic disassembly of large and bulky household items like cot, sofa sets, cupboard, dining table, refrigerator, TV, AC, fan, and various other goods.
We prepare an inventory of the goods before packing to keep track of your belongings. Our professional relocation crew will securely pack your household goods using high-quality packing material like robust carton boxes, packing paper, packing tapes, bubble wrap, corrugated boxes, plastic wrap, moving blankets & pads, packing foam & peanuts, etc. Once all your goods are packed we label them to ensure quick and effortless unpacking.
We carefully perform loading and unloading tasks with the help of modern techniques and suitable material handling equipment such as furniture sliders, moving dollies for appliances, hand trucks, moving straps and ropes, panel movers, etc. We load your goods in right-sized truck to shift your household goods securely, we make sure goods are delivered within the discussed time at your doorstep. Our professional moving team at your destination will unload the goods and cross-check them with the inventory to make sure your goods aren't misplaced. We quickly unpack and reassemble your goods.