International Relocation Services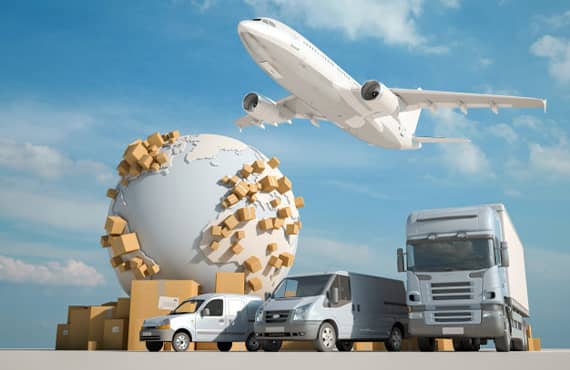 Fidelis Global is a certified relocation company providing end-to-end international relocation services as well as storage and warehousing facilities for all your household and commercial goods. We follow a well-planned out procedure for completing For the overseas relocation weight and quantity of moving goods is an important cost affecting factor, so we take pre-shift surveys to get these details and estimate cost. We do international standard packing for all your goods, we also take care of customs clearance, import-export documents. We make sure your goods are picked up and deliver safely on-time at your doorstep.
International Relocation Services Offered by Fidelis Global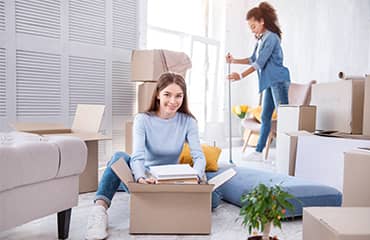 Household Shifting Services
We offer personalized full-service international moving services starting from securely packing households to determining best-suited transport mode for swift delivery to your destination. We disassemble bulky goods like furniture, home appliances, etc., and packing them with international standard quality materials. To ensure cautious loading, we use apt handling equipment and safely transport the goods to and from the airport/harbor.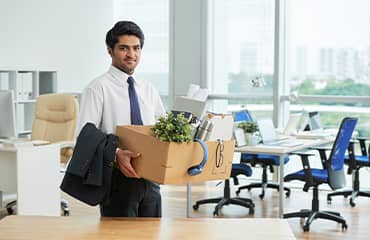 Overseas Relocation for Office Spaces
We provide organized office relocation services like packing expensive IT equipment, Servers, UPS, etc., and carefully load them into a suitable vehicle. We make sure your office goods are delivered in minimum downtime and zero risk; we quickly unpack and set up your new workspace. We take care of the necessary shipping documents for customs clearance, storage requirements, etc.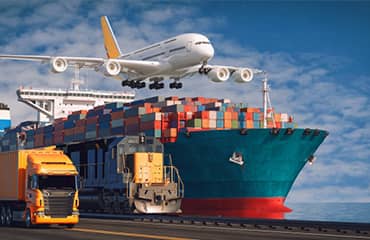 International Cargo Shipping Services
We provide the best and affordable cargo shipping, we take care of all the paperwork related to the transportation of your cargo, such as customs clearance, import-export documents, etc. We do international standard packing for your cargo and ensure max safety with appropriate tools and techniques. We also assure on-time pick-up and safe delivery of your cargo from origin to destination.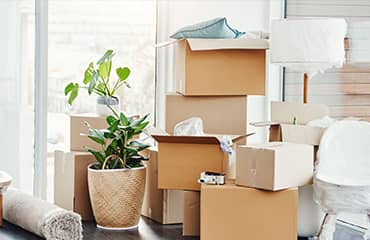 Insurance Cover for Safe International Relocation
Since international shifting is extremely risky, it's best to purchase insurance coverage for the safety of your goods as the moving distance is long the risk of damage is high. We offer declared value or full protection insurance coverage for your cargo, so if there is any damage is caused during transit you can easily claim compensation for the lost/damaged goods.
Process of International Relocation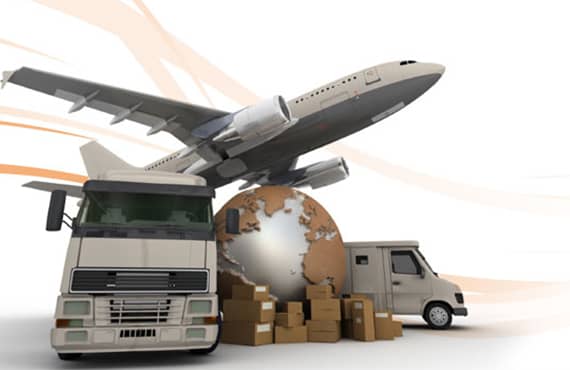 What to Check Before Booking International Relocation Services?
Finding the right moving company for international packing and moving is a long, time-consuming, and stressful process. Without knowing what details to check and how to identify a trustworthy moving company, you may end up hiring a fake or unprofessional mover and suffer major losses. Therefore, it's important to verify the international service provider details before hiring them; go through the below points to know what to check before hiring an international packer mover company:
Verify Movers Registration
Make sure to verify the moving company's registration documents authorized by the Govt of India. Considering you must hand over your belongings to unknown movers for international relocation from India to a completely different country, it's best to make sure they are easy to track down in case things go downhill.
Check Movers Website and Office
Before hiring movers, check if they have proper website with correct information about the company, services offered, contact details, and office address. Call them and visit their office at the location mentioned on website. Find out how much experience they have in international relocation and what process they follow.
Check Past Reviews and Ratings
Go through the moving company's past reviews written by their previous customers to know about the moving company's performance in real time. Moreover, it would be best to specifically read the packers and movers reviews and check the ratings given by customers who hired movers for international relocation services.
Get Multiple Quotes and Compare
Get cost quotations from at least 3-5 international moving companies for easy comparison. Tell all movers the same list of moving requirements to get similar quotes. Request pre-move survey to get accurate charges estimates and compare moving company profiles, cost quotes, services offered, and reviews ratings to hire right one.
Never Choose Low Cost Quotes
Overseas moving companies estimating lowest charges could either mean inexperienced or amateur moving companies who may provide poor-quality services, or fake movers who may steal your belongings or money. So, always choose average-priced movers offering good quality international relocation services.
Read Contract before Signing
Carefully read and understand the terms and conditions of the agreement and clarify all your queries before signing the contract. If you have purchased insurance, ask for the original insurance policy copy.
Tips to Prepare Before Car Transportation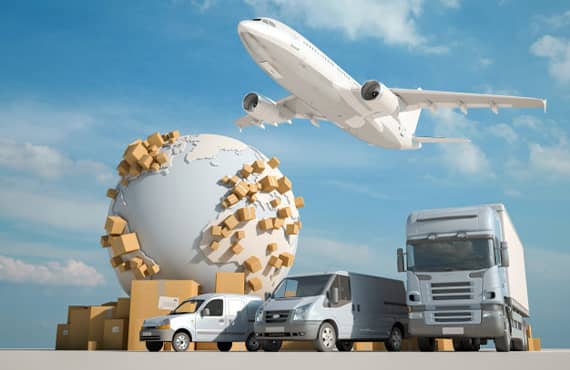 Planning:Plan your international moving at least 1 month before the moving date, to avoid last-minute confusion. Go through each step like finding reliable movers, deciding on your moving budget, knowing the housing/rental laws of that country, etc.
Verify Movers:To hire a genuine packer check their company profile, registration documents, contact details, service at the destination country, reviews, ratings, etc., and also validate their International Association of Movers (IAM) membership.
Prepare an Inventory: To keep track of your moving tasks and goods prepare a to-do-list, it will also be easy to cross-check while loading and unloading. The moving company will also provide you a checklist, don't sign it before you read and agree with their terms.
Prepare Documents:Make multiple photocopies of all your necessary documents like passport, visa, work permit, immigration, ID proof, medical records, etc., ready to provide the movers, at airport, etc. Carry the originals of all the documents and ID proofs along with you.
Get Your Health Checked: When you move abroad, you will surely encounter some health issues because of climate change, food habits there, and other reasons. So before you shift there, it advisable to get a complete health check-up. Contact your health care professionals for medical records and get all the necessary vaccines/ medications. You must also check if your prescribed medicines are permitted in the destination country, and if so, are they easily accessible.
Provide Emergency Contact Details:Give your complete contact details like destination address, phone number, and emergency contact number, etc., to the movers. So in case if the movers are not able to contact you due to any reason, during the move, they can contact the emergency contact person.
What Not to Ship With Packers:While international relocation, do not ship your essential things like medicine, personal care, pair of clothes, etc., and valuables like jewelry, financial lifesaver, important documents, etc., with the moving company.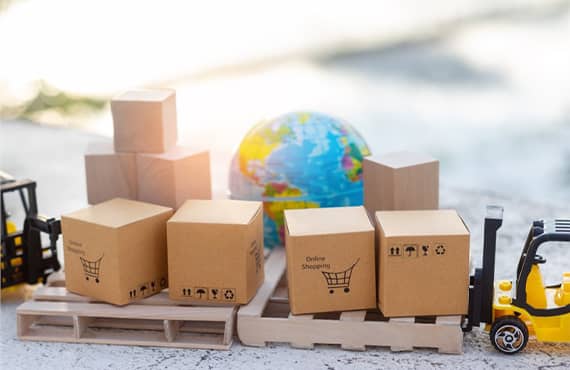 Our international relocation services include pre-move survey at home to assess the quantity and type of cargo to be shifted and planning apt strategies to securely move them. Our professional relocation crew will disassemble large goods using appropriate tools and securely pack the households following international packing standards and high-quality materials like ply-wood boxes, corrugated fibreboard boxes, molded pulp, foam guards, bubble tape, shrink wrap, inflatable air cushions, etc. All boxes will be labelled and loaded/unloaded with appropriate moving equipment and modern techniques.
The most important aspects of the overseas relocation i.e., transport route and transportation mode (road, rail, airways, or sea freight), will be determined depending on the quantity of items to be moved, delivery date required, and so on. Accordingly, we will handle the complete paperwork procedure including customs clearance documents, residence visa/work permit, import/export documentation, consignment tracking, and so on. We ensure 100% safe domestic relocation with complete insurance cover to safeguard your goods from any damages.