Car Transportation Services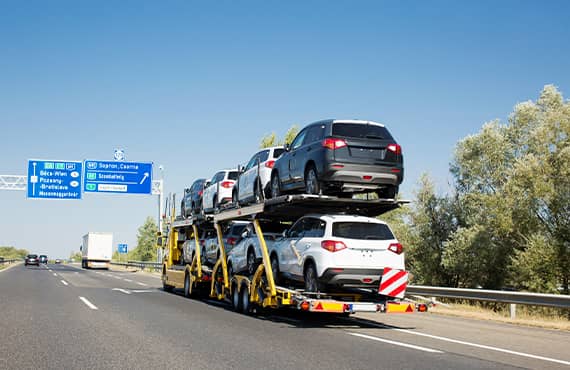 Packing and moving household goods is difficult as it is; car relocation will only add to your stress if you plan to do it by yourself. The best option is to hire reliable car transport services by professional packers and movers in your city so that you are not worried about the possibilities of unexpected accidents, affecting your health, damage to your car condition, fuel cost, and so on. If you plan to drive your car all the way to your destination location, not only will you be spending more money than if you hired proper car relocation services but also end up risking your health and well being.
At Fidelis Global, we offer completely safe and insured car transportation from your origin city to your desired destination location. We are dedicated to provide the best car relocation services to our customers at reasonable costs. We have a well-trained crew to perform your car relocation using modern methods, latest equipment, and best strategies to ensure maximum safety of your car. We use the most appropriate car carrier trucks and implement a complete and careful check of your vehicle's condition before & after transporting it. We ensure easy and safe car shifting without causing any damages to the vehicle or loss to our customers. We also offer insurance on the 4-wheeler to cover unexpected damages that may occur during the move. We also share tracking IDs so our customers can easily track and get updates about your car.
Car Transportation Services By Fidelis Global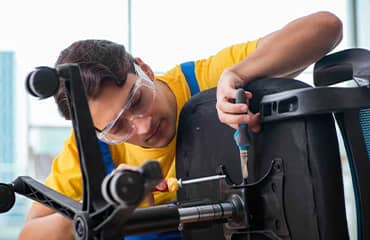 Disassembly and Reassembly Services
Our skilled moving laborers will follow proper guidelines and carefully dismantle and reassemble all the removable parts like mirrors, customized accessories inside and outside the car, etc., using the apt tools like screwdrivers, wrenches, etc., to ensure full safety and easy relocation.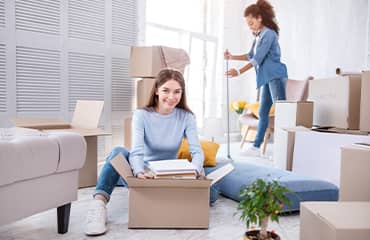 Packing and Unpacking Services
We pack your 4 wheelers using top-quality packing supplies such as foam edge guards, plastic wraps, bubble wraps, foam sheet rolls, etc., to avoid your car from damage/scratches that can be caused during transportation. We also offer insurance coverage to ensure the maximum safety of your vehicle.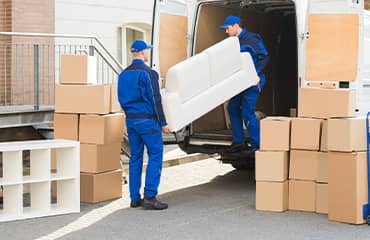 Loading and Unloading Services
Our expert crew will safely load and unload your car into a suitable vehicle trailer using apt handling equipment. To make sure your car doesn't move during transit, we use equipment like a metal ramp, horizontal positioning cage, straps, wheel chocks, etc.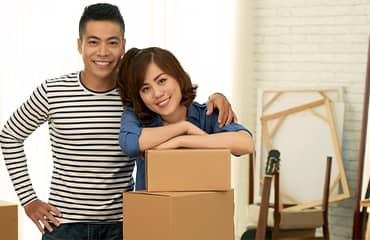 Insurance Coverage
While transporting your 4 wheelers to a different city, the risk of damage is high as any unexpected accidents may happen due to bad roads, natural disasters, fire, rain, etc. We offer insurance coverage for your car, so if there is any damage caused during transit, you can easily claim compensation.
Types of Trucks Used for Car Relocation
Semi-Trailer Trucks
Its trucks are one of the commonly used trucks for transporting your vehicles. Its tent cover on the top is removable, so it's easy to stack the vehicle. It has the capacity to hold 24,000 kilograms.
Tail Lift Trucks
These trucks have a lifting mechanism that makes loading vehicles onto the truck easy. These are small in size ending upon the tail lift it can carry a maximum of 2000 kilogram.
Flatbed Trucks
These trucks have an open cargo bed trailer along with the driver's cabin. Due to the absence of roof and sides, it becomes easy to load & unload vehicles. These trucks can also be used to transport bulky construction material, wood, pipes, etc.
Multi-Level Trailers
These are commonly used to transport two stacked rows of cars at a time. They are tall and sit close to the roadbed. They are loaded and unloaded like an open carrier with adjustable deck ramps and pulled by powerful semi-trucks.
Process of Car Relocation Services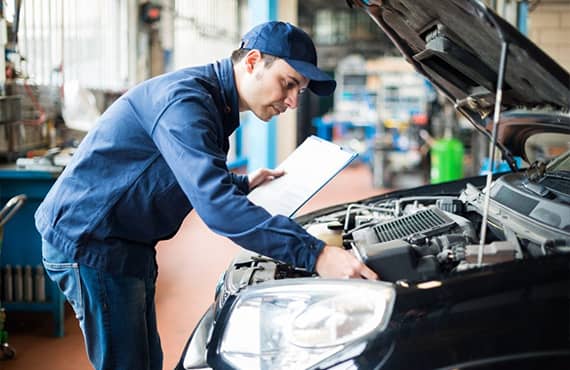 Verify Necessary Documents & Check Car Condition
We verify your vehicle documents like RC book, Emission test, Road Tax, Insurance, No Objection Certificate (if you have taken car loan), Driver License, etc., and collect photocopies of all the necessary paperwork. We offer insurance coverage for your 4 wheelers and offer timely doorstep delivery. We check your vehicle condition like the number of kilometers used, fuel available, tire pressure, dents, scratches, brake, gear, etc., and make note of it before and after transporting.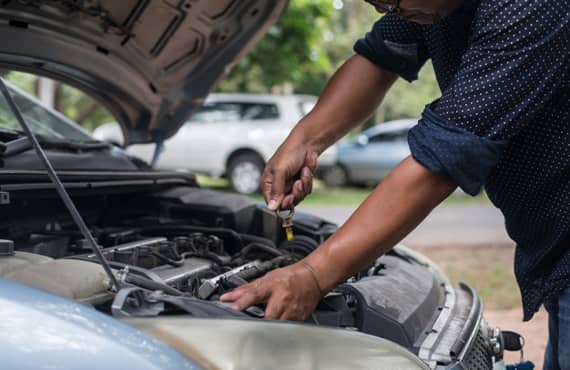 Systematic Disassembly & Packing for Secure Car Transport
We dismantle all the removable parts like mirrors, customized accessories, etc., carefully following proper guidelines and using apt tools like wrenches, screwdrivers, etc., before packing to ensure safety of your car. We pack your car using supreme quality packing materials such as foam edge guards, plastic stretch wraps, foam sheets, bubble wraps, inflatable air cushions, etc., to ensure there are no scratches or damage caused during transportation.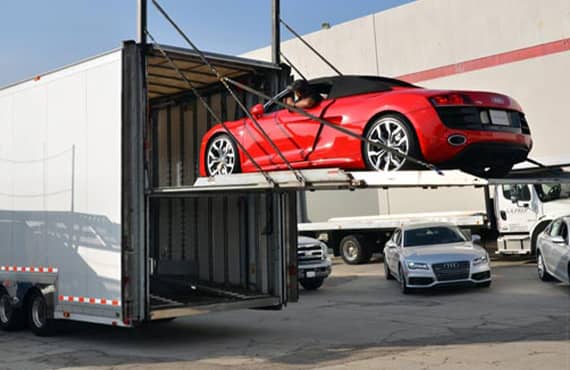 Careful Loading, Safe Car Transportation & On-time Delivery
We implement best loading strategies and use appropriate vehicle handling equipment like metal ramps, horizontal positioning cage, push-on and push-off systems, distributing chutes, wheel chocks and straps. We choose the right truck among options like Volvo, Tata TR 9, Hindustan Motors, Eicher, Ashok Leyland, BharatBenz, Mahindra SML, VMT, Tata TR ⅚, etc. We share tracking ID/link, so you can easily get updates and track your car.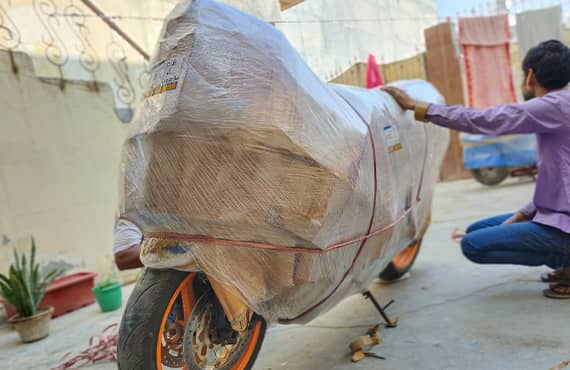 Cautious Unloading, Unpacking & Reassembly of 4-Wheeler
We using appropriate vehicle handling equipment like metal ramp, push-on and push-off systems, distributing chutes, straps, etc., to cautiously unload your 4 wheelers at your doorstep safely on time. We unpack your 4 wheeler and follow the right guidelines and using apt tools we quickly reassemble all the parts that were removed at the origin. You can check for damages or any issues with the car and report right away to claim compensation.
Benefits of Hiring Car Transportation Service
Less Time Taken
Relocating your car to a new city, driving by yourself is risky all the way as well as time-consuming, and it will cost you more. Our professional laborers' crew will help you carefully transport your 4 wheelers in less time at an affordable price.
Full Safety for Your Car
Our experienced laborers will take full responsibility for your vehicle. They will carefully dismantle the removable parts, protectively pack to prevent them from damages, cautiously load, and transport your car professionally.
Insurance Coverage
We offer insurance cover on your car to safeguard it against any damages that may happen due to unexpected incidents like bad roads, accidents, rain, fire, etc. In case of any loss, you can claim for compensation after delivery.
Quick Delivery and Reassembly
We offer pick-up car at your doorstep on time, ensuring safe and timely delivery. We quickly reassemble all the parts that were dismantled at the origin and make sure you get the best moving experience.
Tips to Prepare Before Car Transportation
Necessary Documents: While relocating your car, make sure you take multiple photocopies of all your important documents of your car like RC book, insurance, emission test, DL, road tax, No Objection Certificate (if you have taken a car loan), etc., and provide copies of these documents to car relocation service provider for smooth transportation.
Wash Your Car: Any dust or dirt can easily hide dents and scratches on your car. It's best if you wash your car before transportation. When your car is clean, you will be able to notice all the dents or scratches on your car.
Don't Refuel: Your car will be transported via vehicle carrier, so you don't need to refuel it. Refueling will only add extra weight to your vehicle and there are chances it might damage the fuel tank, due to the weight.
Check Car Condition: Before transportation, check your vehicle condition like tire pressure, oil leakage, number of kilometers used, breaks, dents, scratches, fuel available, etc. After your car is delivered you must check once again for damage and claim compensation if there is any.
Remove Custom Accessories: The odd shapes and sizes of the customized accessories in your car will cause damage while loading and unloading. To avoid this, remove all the customized accessories from your 4 wheelers.
Lock the Car: Once your car is loaded into the vehicle trailer, it won't be opened until it reaches your destination, so there is no reason for it to be left open. Locking your 4 wheeler vehicle will reduce the risk of theft.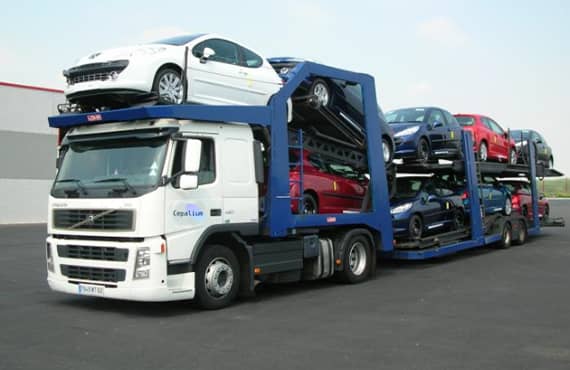 Fidelis Global will take care of your car relocation from start to end. You simply need to get organized, prepare your car, get together all the required documents, and take care of various other steps to be ready for the car transportation process.
Our car transport services include inspecting your vehicle at the origin before packing as well as after delivery at the destination. We will also systematically disassemble movable parts of your car with apt tools and protectively pack the 4-wheeler including alloys, windshield, rear windshield, and the complete chassis.
We carefully load your car onto suitable car carrier trucks and fasten them to ensure they stay unmoved during transport. We offer complete insurance to ensure 100% safe car transportation without any damages, dents, or scratches. Our professional relocation team will unload your car at the destination, inspect it for damages, and re-fit the accessories which were dismantled earlier. Depending on your request, we will deliver it directly to your doorstep on time or you can pick it up from our hub.